The Thing Goes To Difara Comic Print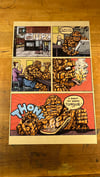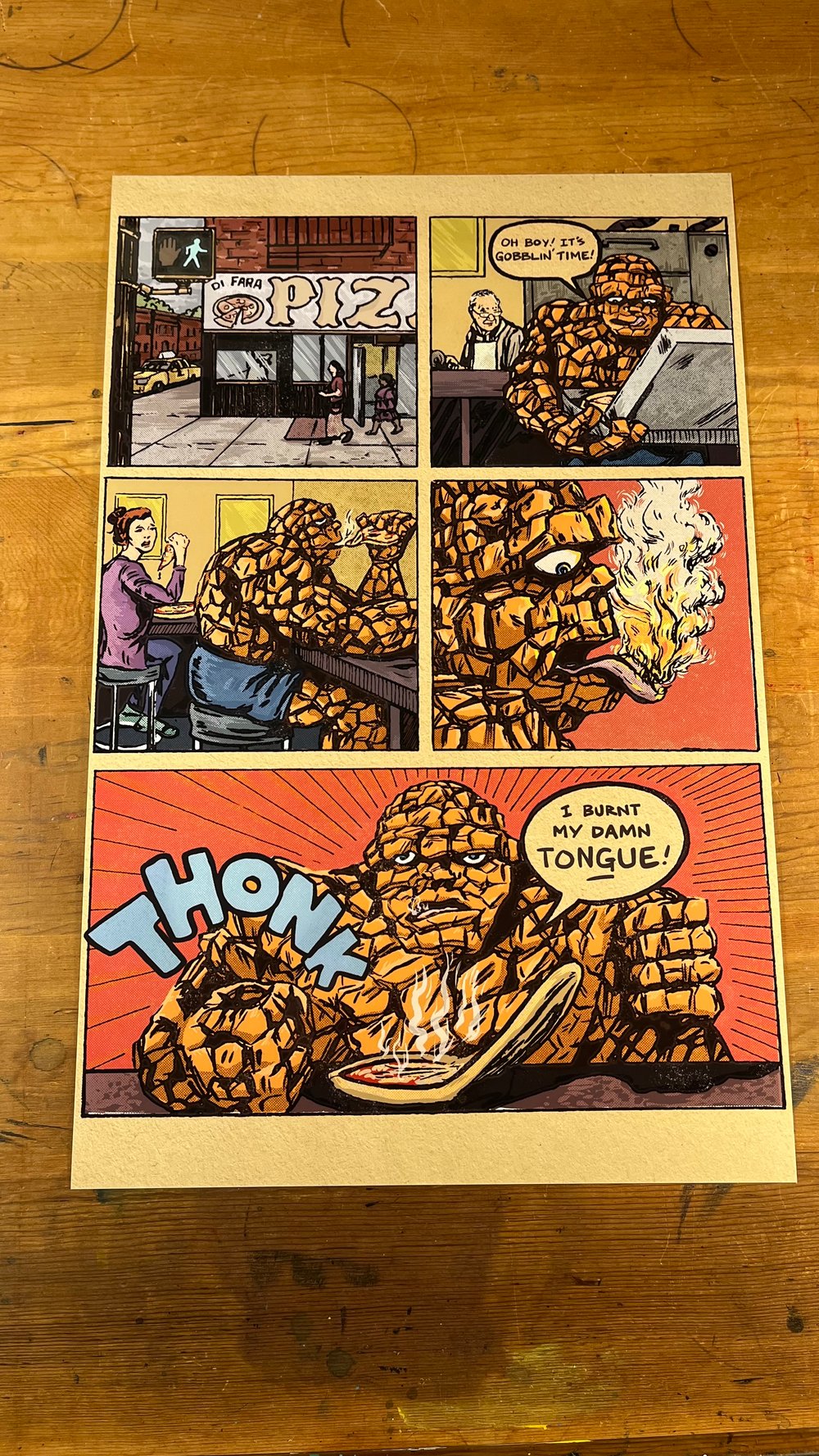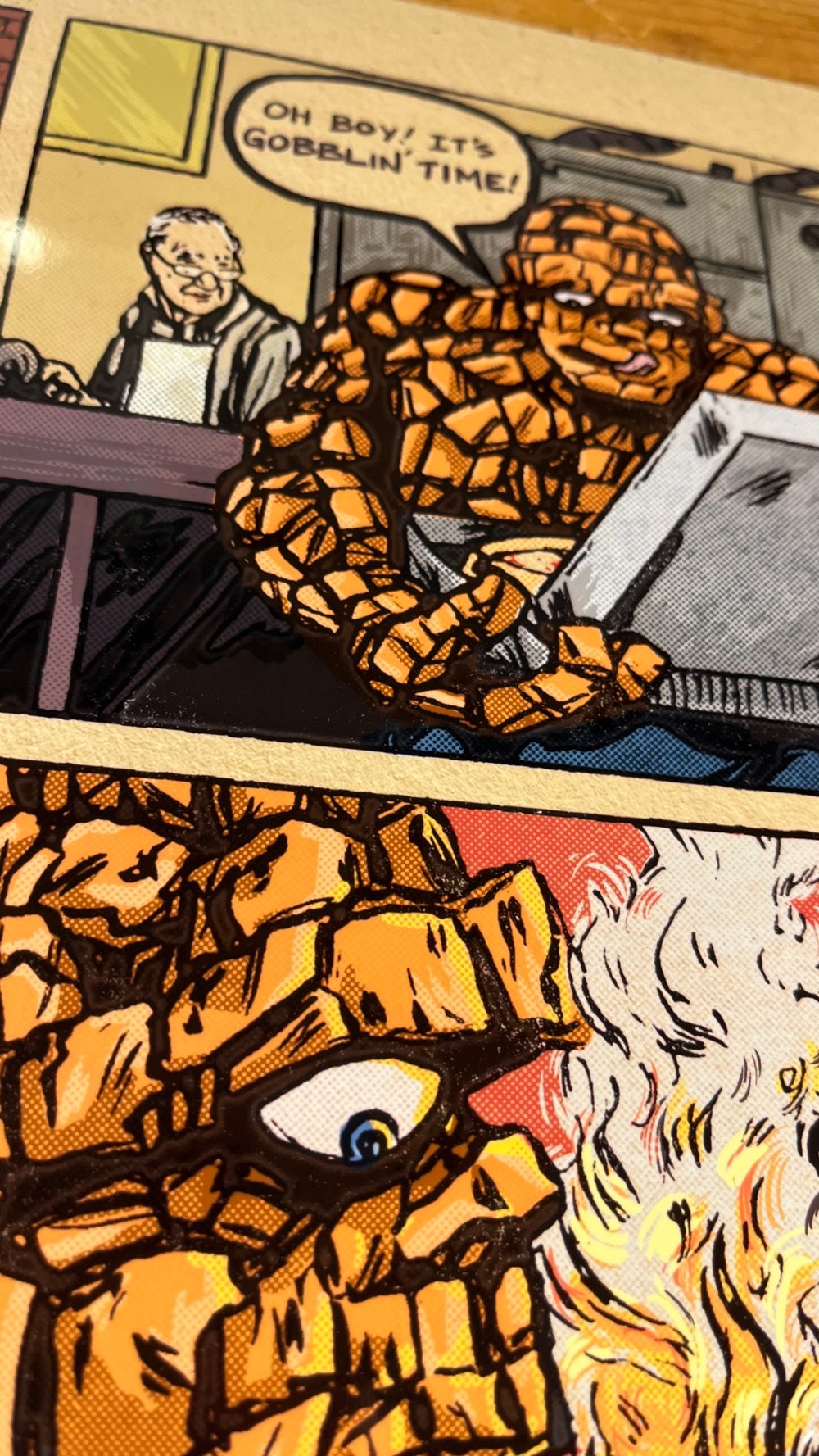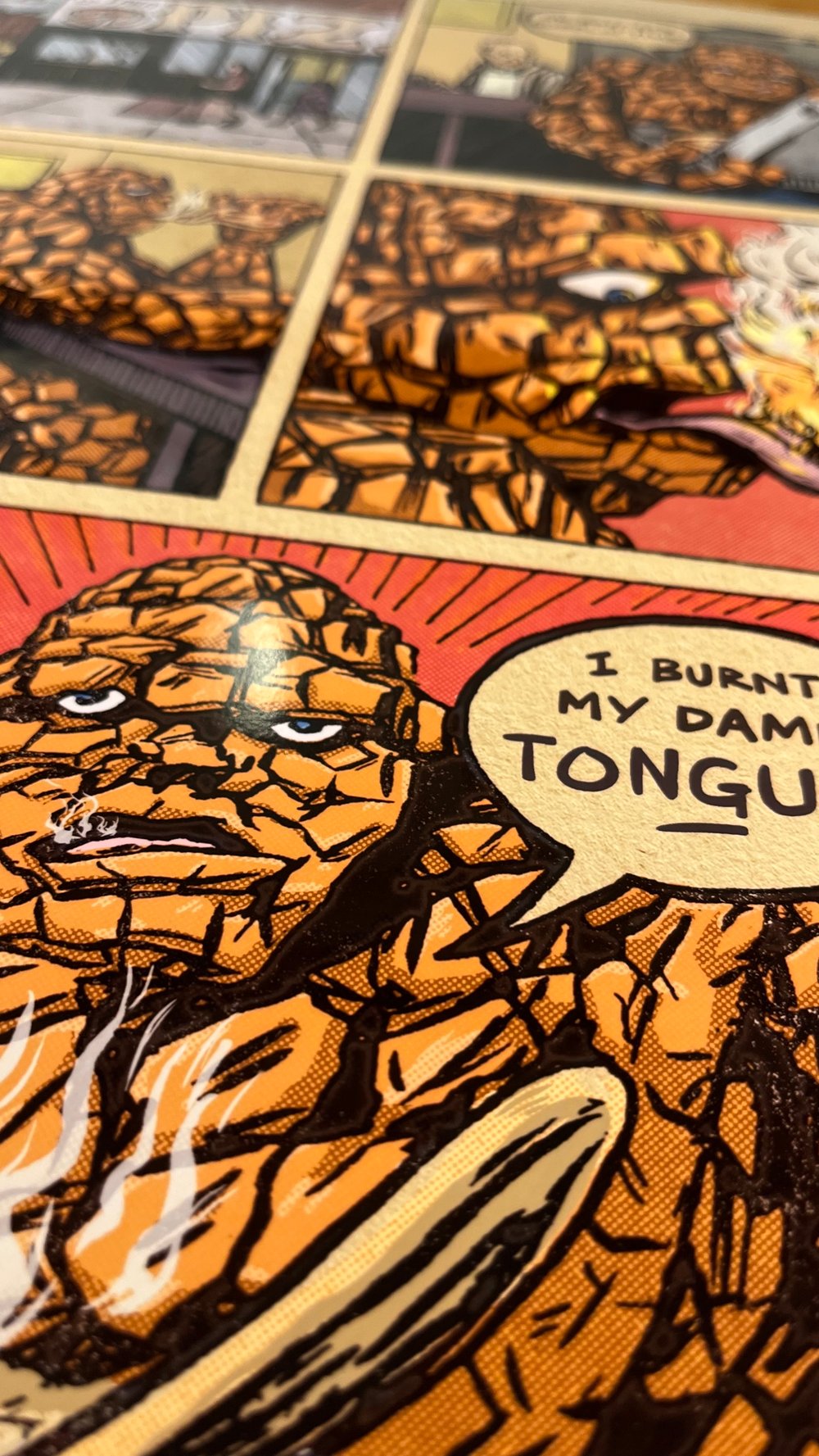 Years ago, after eagerly waiting for a pie at my favorite pizza joint, Difarra, I chomped into a smoking hot slice, fresh out of the oven and burnt the shit out of my mouth.
I instantly had the idea to make a comic PSA to take a moment and let your pizza cool!
And that's how this mini comic of the Fantastic Four's own "The Thing" making the same mistake was born.
11"x17" digital print on high quality glossy Kodak Endura paper.
Each print is signed by the artist and shipped in a heavy weight card board tube.