WYLDLIFE Deadbeats Til' Death drawing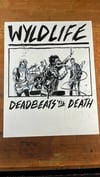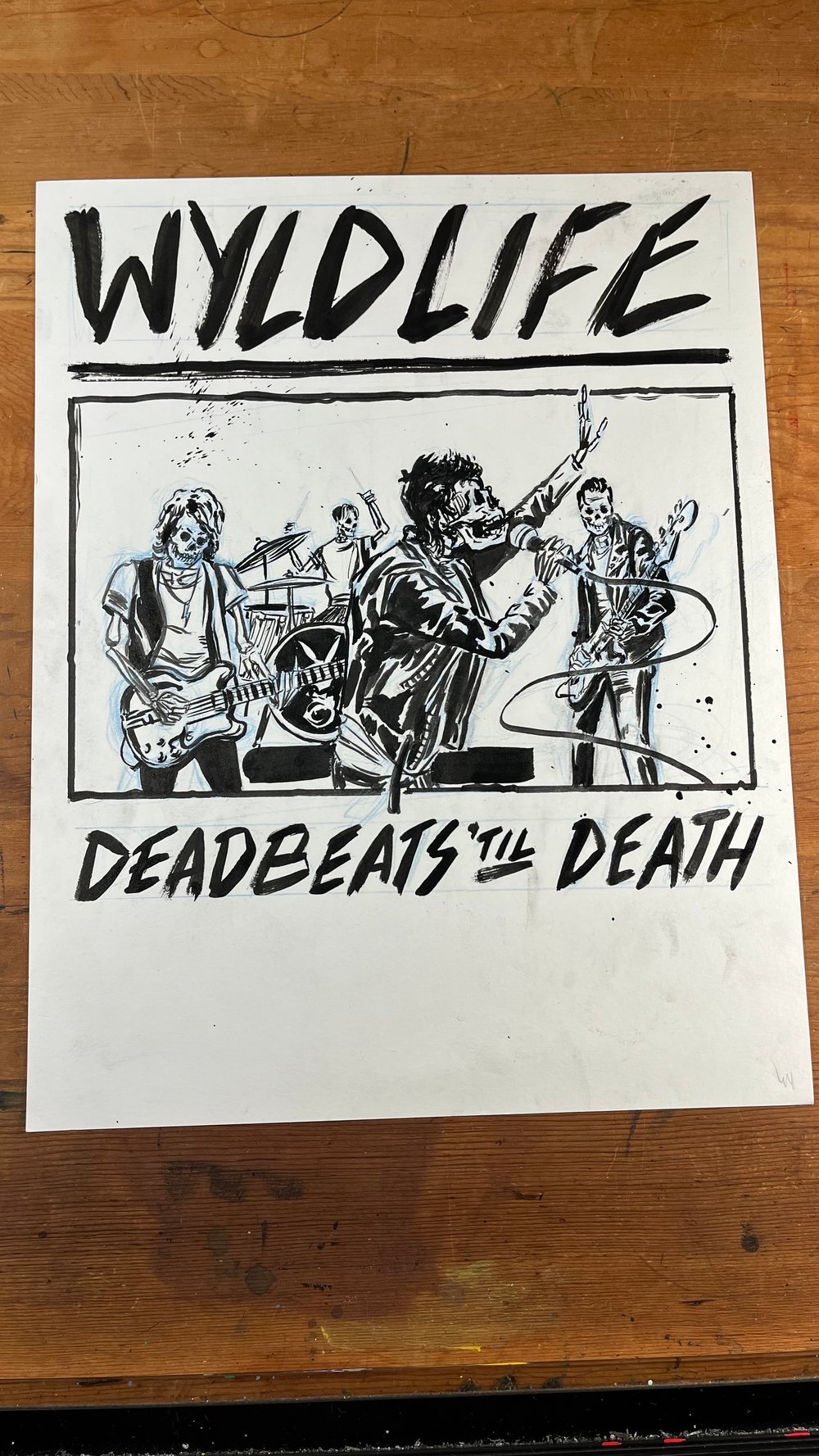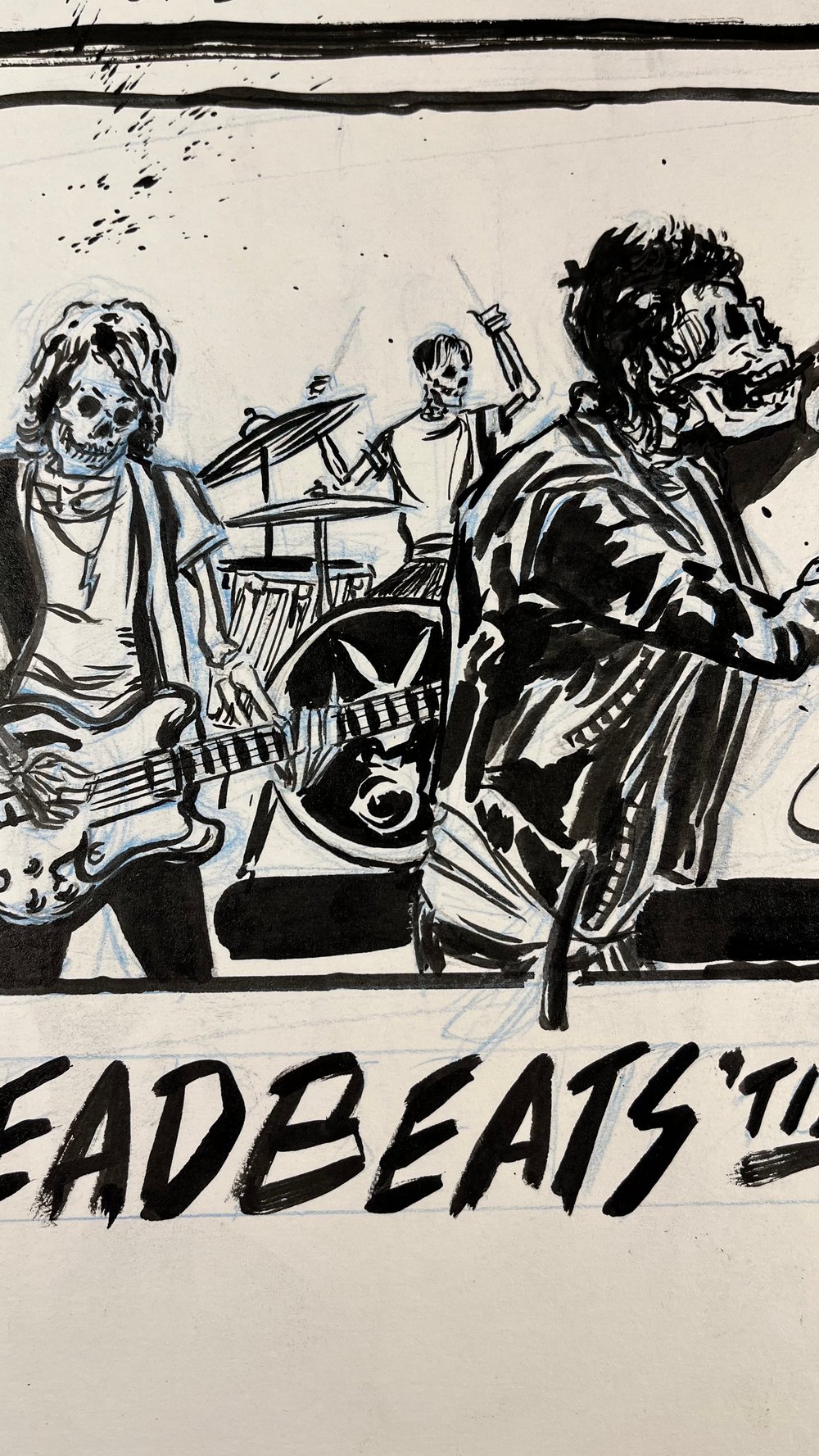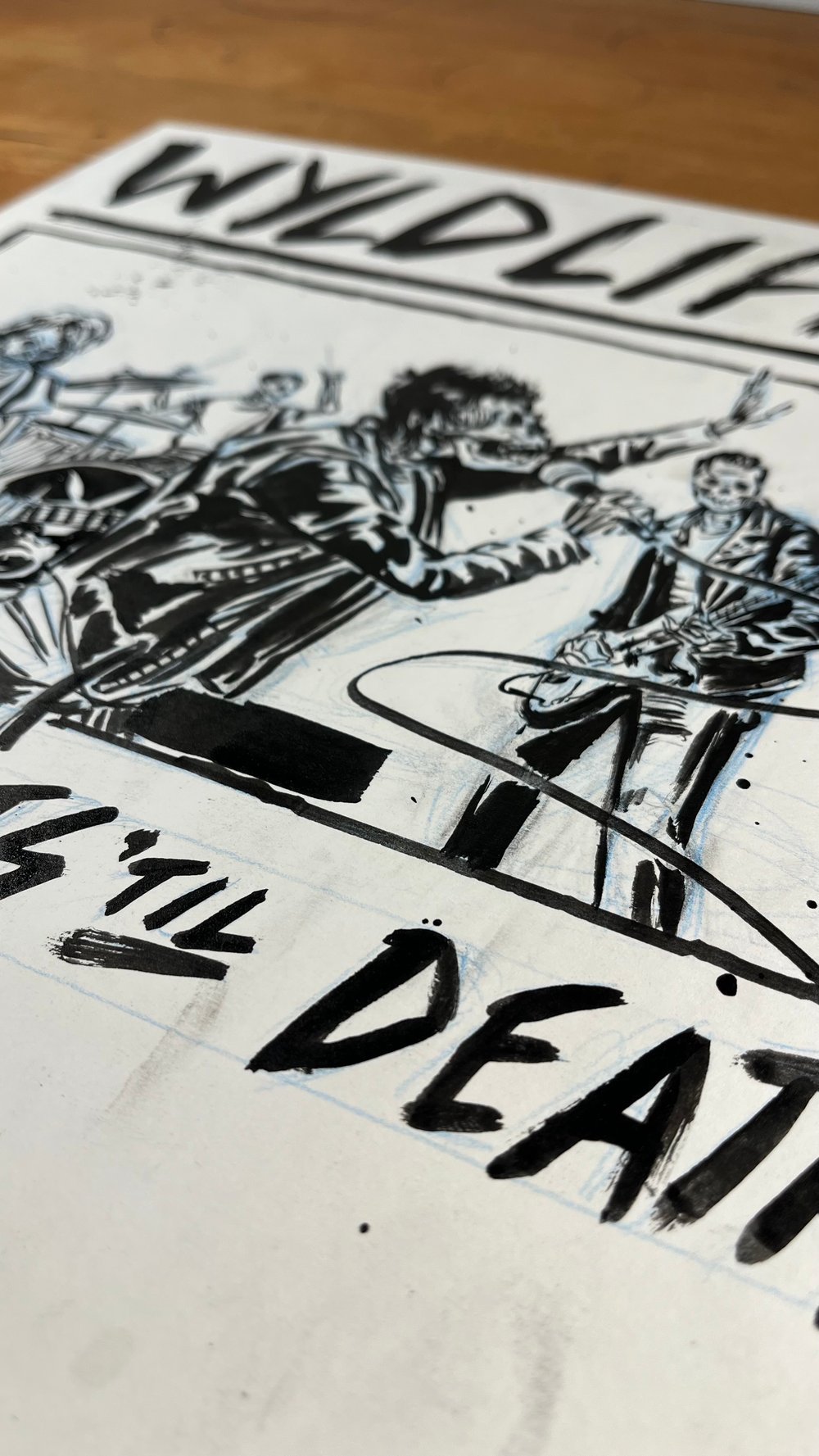 This 11"x14" ink on Bristol Board drawing was originally intended to be used as a shirt design for my band WYLDLIFE but it didn't make the cut.
Anyways, I still it's a cool drawing and it can now be yours!
Signed and shipped in heavyweight cardboard mailer.